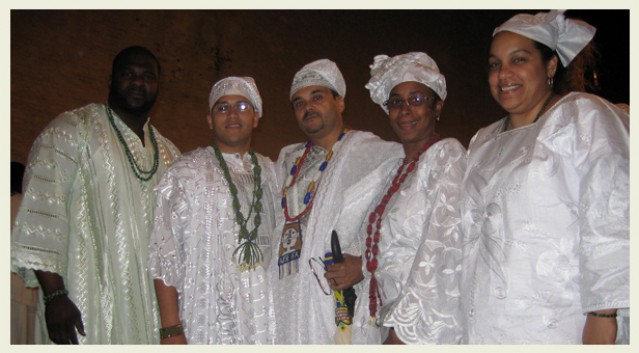 On behalf of the entire Executive Committee, we would like to take this opportunity to welcome you again to the Orisa Community Development Corporation.  We are glad that you have decided to become a part and truly appreciate the time and energy that you will sacrifice in service to our community.  As you no doubt know, producing and implementing quality programming takes two kinds of capital: human and financial.
Your work with the CDC is invaluable and, as you contribute your time, as mentioned in your membership application, we encourage you to make a small regular financial donation as well.  As you know, other religions are able to build institutions and develop programs to serve their community by having their members tithe at a rate of 10% of their income.  Understanding this is a new idea being introduced into our community, we are asking Orisa CDC members to donate only $10 per month, which is less than half a percent of the income of someone making $30,000 per year / $2500 per month.
For the cost of a movie ticket, you will give the Orisa CDC the ability to create and distribute services to our community – every dollar you donate will go directly towards operational costs and programming.  A large part of the Orisa CDC vision is helping to foster a sense of ownership in our community and we feel that there is no better way to do that than to participate in cooperative economics.
Benefits of Membership
Being current on your requested donation also enables you to receive an Orisa CDC t-shirt, membership discounts on Orisa CDC programs and events,  a subscription to our e-magazine Eriwo Ya! and all donations are tax deductible to the extent allowed by law.
We thank you for joining us as investors in our community.  Please use the link below to make your contribution of $10 per month or $110 if paid all at once for the year (better)– no amount is too large or too small.  We request that monthly donations be made on the 1st of each month, starting the month following the submission of your membership application, to enable us to cover our monthly expenses.  Detailed financial reports showing how responsibly funds are used are given out at each quarterly general membership meeting.  Should you have any questions or concerns, please do not hesitate to contact us.  We thank you again for your time and we look forward to serving with you!